This research seminar is hosted by the Centre for Research in Marketing and Society (CReiMS) at Sheffield University Management School. 
Speaker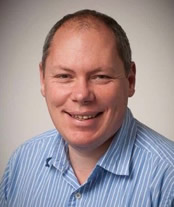 William Young Professor of Sustainability and Business, Co-Director of the Sustainability Research Institute, University of Leeds.

William's research is focused on consumer behaviour around sustainability issues working with retailers, suppliers and consumer organisations. He develops theoretical frameworks and applied tools that understand and change consumer behaviour in purchasing and using products. The frameworks and tools use indicators to show measurable reductions in environmental impacts.
Recently William has received several sector-wide awards for his behaviour change research with Asda supermarket on food waste and a cross-University sustainability teaching initiative. Current major research funding is focused on working with international retailers' sales data to analyse mainstream purchase behaviour on green labelled products through ESRC Consumer Data Research Centre.
Abstract
The presentation will present research that examined the influence of a UK national retailer on its customers' food waste behaviour. Using six communication channels (in-store magazine, e-newsletter, Asda's Facebook site, product stickers and in-store demonstrations), Asda presented standard food waste reduction messages to its customers during two time-limited periods in 2014 and 2015. Six national surveys over 21 months tracked customers' self-reported food waste. Our results showed that the combined communication channels and repeated messages over time had a significant effect on reducing food waste of customers. Surprisingly, customers who said they did not recall seeing the messages also reduced their food waste, showing the wider influence of interventions. Those who saw a food waste reduction message saved an estimated £81 annually from reducing food waste. The main contribution of the research is retailers can influence pro-environmental behaviour of customers using conventional communication channels, however, repeat messages are needed in order to have a long-term impact.
Programme
Refreshments will be served in the Courtyard Cafe 12.30pm - 1pm
Seminar will take place in Meeting rooms 1&2 (E floor) 1pm - 2pm