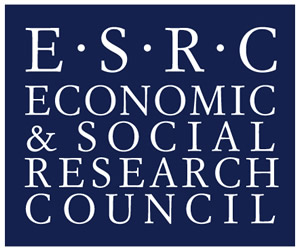 Seminar 6: Lessons Learned and Development of Research Agenda
Overview 
This seminar will draw together the findings from the seminar series and develop a research agenda for examining Big Data's potential for improving employee health and well-being.
Convenors: Dr. Carolyn Axtell, Dr. Christine Sprigg, Prof. Bridgette Wessels, Prof Stephen Pinfield, Dr. Mark Taylor.
10.15: Arrival and coffee
10.30: Introduction to day. Dr. Carolyn Axtell, University of Sheffield
10.40: "Improving the health and wellbeing of working people" Dame Carol Black
11.10: 'Findings from the ESRC Seminar Series on Big Data and Employee Wellbeing", The Convenors
11.30: Discussant: "Putting the findings in Context – Key themes and questions" Emma Donaldson-Feilder/Rachel Lewis: Director, Affinity Health at Work.
12.00: Plenary: Discussion of Key Themes and Future Research (sign up for afternoon's discussion groups)
13.00: Lunch
13.45: Small Group Discussions of Research Questions/Potential Projects
14.30: Plenary: Feedback of research ideas
15.15: Coffee
15.30: Next Steps and Choosing Advisory Board
16.00: Finish


Further information:
Visit our websire: www.dew.group.shef.ac.uk
Follow us on twitter: @DEW_Seminars